FIRE MOONSTONE MASSAGE TREATMENT
Draining and remineralizing total body massage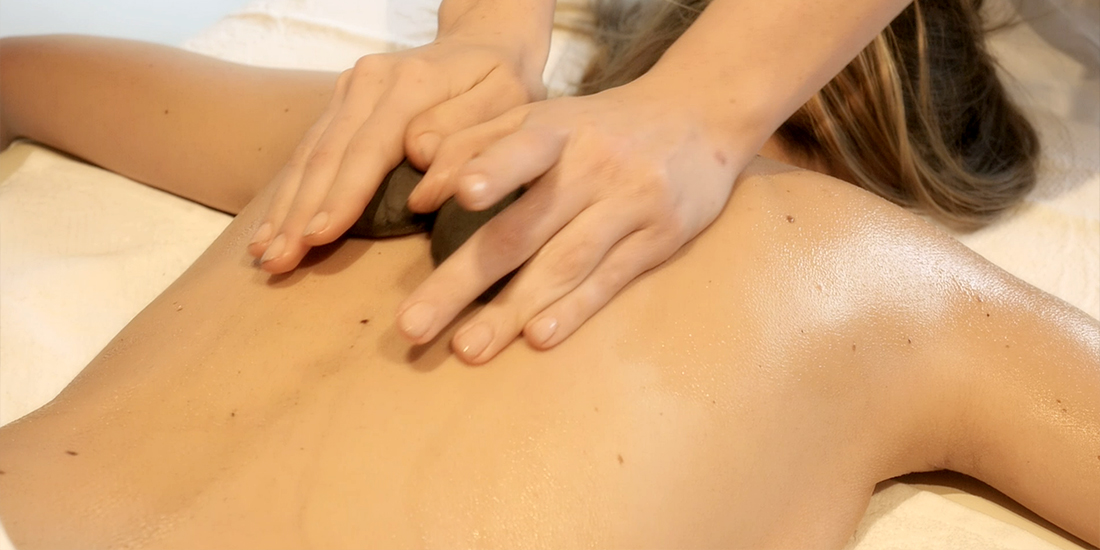 A unique total body massage delivered in combination with a sensory cascade of precious oils and volcanic minerals from the Fuoco Plus range. Volcanic powder massage stones release heat and minerals for an immersive massage experience.
Duration
60 minutes
Action
Relaxes, drains and reactivates microcirculation.
Benefits
The active ingredients quercetin and manganese work in synergy to drain and tone the skin and reactivate microcirculation.
Results
Total relaxation, tissue reactivation, body sculpting and relief from muscle tension.