PLUS DRAINING MUD TREATMENT
Reactivate and slim to fight cellulite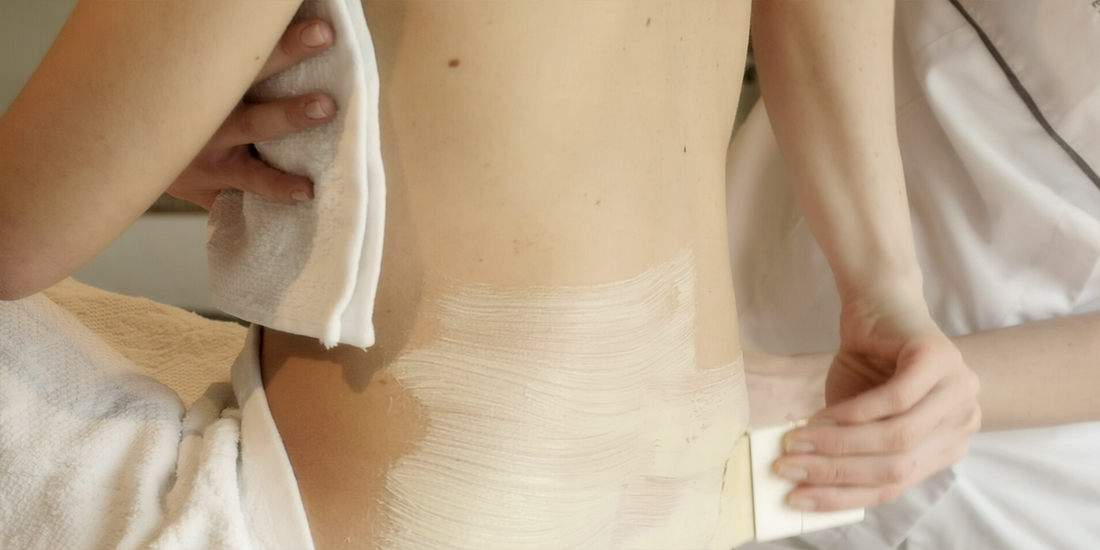 Two treatments are delivered in a single session in tandem with products from the Sinecell range, providing a complete solution for cellulite-related imperfections. A blend of powerful active ingredients and a pleasant wrap work in synergy to deliver a wonderful sensation of intense skin reactivation and to reduce cellulite.
Duration
90 min
Action
Reduces cellulite
Benefits
Shea butter nourishes and regenerates, Jania rubens and Polysiphonia brodiei reduce and drain, improving cellulite, caffeine eliminates excess fluids while the patented organic Iodine molecule boosts the metabolism and promotes fat-burning.
Tools
Prex Plus 8
Infrared
Liposinergy
Total Body
Results
Improves the "spongy" appearance of the skin with an "anti-water" effect, leaving skin visibly more supple.